Durham City Data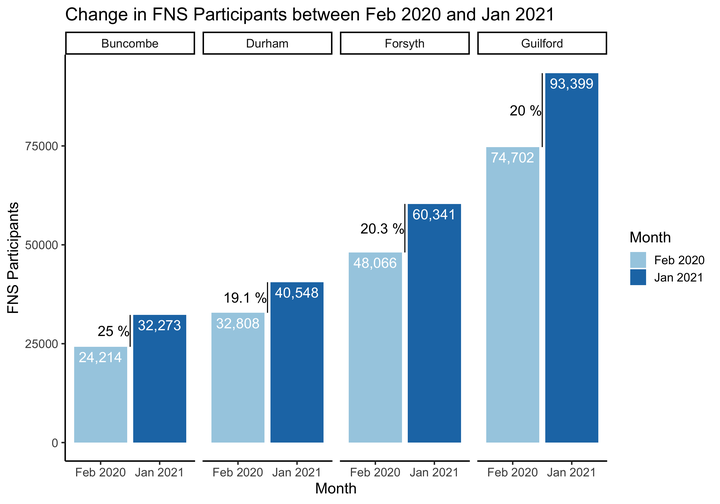 During the 2020 academic year, I volunteered with Durham's COVID19 Renewal and Recovery Task Force. I worked with a volunteer team to help city leaders understand Durham's economic recovery during and beyond the pandemic. Using R, we worked to leverage publicly available data on social assistance program uptake, school engagement, access to internet for school and work, and business closure.
We are working to bring these data visualizations together to help local leaders understand how households and businesses are navigating our changing economy at a hyperlocal level.
In a second project, I worked to analyze responses to a participatory budgeting survey on resident's priorities for Covid19 recovery.